Dr. Beddow is a Board Certified Obstetrician/Gynecologist who has been practicing in the Bay Area for over two decades. She has been recognized three years in a row as one of San Francisco Bay Area's top doctors. She was on faculty at Stanford until returning to private practice. Born in Iowa City, Iowa, Dr. Beddow attended Bryn Mawr College in Pennsylvania where she studied mathematics. She then returned to the University of Iowa College of Medicine and completed an intensive residency training at the University of Wisconsin in Madison.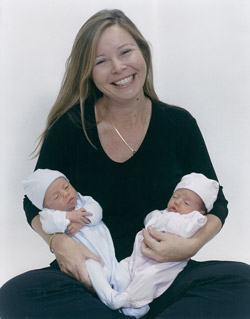 Dr. Beddow is a mother to three children and has a special bond with twin mothers as she is one herself. She enjoys taking care of women at all ages of life, from first pap smears to menopausal issues. She is especially fond of helping women along with the new joy of motherhood. As a mother, she will provide you with a personal perspective on pregnancy, labor and delivery. As an experienced physician she will help you to navigate through pregnancy and delivery with an understanding of the choices that you make along the way.
In addition to caring for pregnant women and their families, Dr. Beddow also treats women for generalized primary care and gynecologic issues, infertility, irregular bleeding, post-menopausal issues and annual exams. She is trained in laparoscopy, hysteroscopy and micro-invasive surgery, and looks forward to helping you with all of your ob/gyn needs.